http://www.ladowntownnews.com/opinion/skid-row-cop-downtown-is-in-a-mental-health-state/article_506d01de-fe47-11e3-a8be-001a4bcf887a.html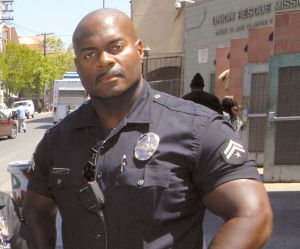 Free Market Prosperity and Gentrification,
will have no affect whatsoever on the concerns of The Lower Classes;
For this is the very nature of the beast.
The Lower Classes are a Reproach and a Burden to the Bourgeoisie !
The More Fortunate The Few, The More Impoverished The Many.
The Media can delude and Indoctrinate the masses with the shame and desperation
of Middle Class peril, but in the streets, and down on skid row, nothing ever changes.
The Fat Cat Unions wont even support the Fast Food and Big Box Workers
with General Strikes, how much less the Big Bucks Bipartisan Liberals
with their Indolent Welfare Reform "Economic Progressive-ism" ?
The Lower Classes must recognize their status in the Bi-Partisan Game.
Support a United Socialist Workers Party
at all levels of Political Representation !